Deep loading trailers

Deep loading trailers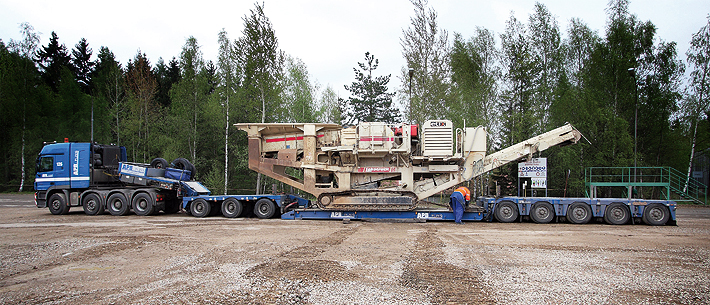 Online inquiry
We carry machines and machine parts, tracked and wheeled construction machines, vessels and similar cargo most often using deep-loading trailers.
We use our own deep loading semi-trailers for carrying tracked or wheeled construction equipment, guaranteeing reliable transport and the simple loading and unloading of construction equipment, machines or parts.
Deep-loading trailers are marked out by their low platform, allowing tall cargo to be placed only slightly above the road surface. Height levelling helps overcome uneven terrain or lower locations on the transport route. In most cases, platforms above wheel level can also be used. This kind of trailer is most often used for transporting tracked and wheeled construction equipment, machines and parts, vessels and similar cargo.
For further information, or to order transport, don't hesitate to contact us.
Looking for something else?
We will
help you

.

Don´t hesitate to contact us.