About us

About us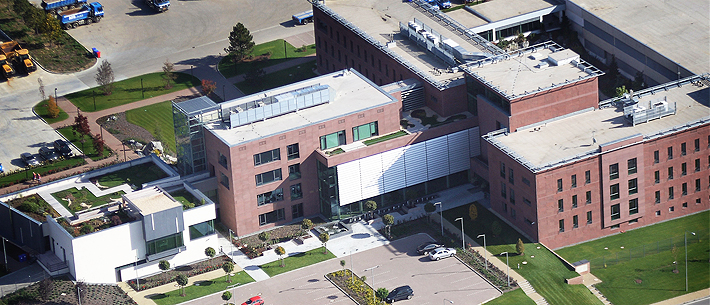 A company with a tradition that goes back to 1991
Our goal is to continuously improve our comprehensive services for our customers. We have been providing earthwork, construction work, demolition work and other services since 1991 and since that time we have implemented a large number of projects. Put our technical abilities to work for your benefit. We undertake all earthwork, construction work, demolitions, cargo transport and carriage, crane work and other, often totally unique and specialised, activities. Contact us now and learn more.
Earthworks, soil stabilisation
We will undertake earthworks for construction sites in accordance with your request, anything from minor earthworks such as digging foundations for houses right up to complicated earthworks and extensive landscaping for the construction of logistics warehousing, industrial zones, developer's projects etc.
We undertake earthworks for transportation construction sites, such as the construction of roads and motorways and other communications.
We also clean and repair river channels, ponds, waterways. We have many years of experience in the earthworks for water management sector.
In addition, we utilise the latest methods in soil stabilisation.
We are equipped with more than 400 quality earthwork machines.
Read more about earthworks or contact us directly.
Construction work
We have extended our services with construction work. We undertake building and water management construction. We have particular specialisation in implementing transportation construction, such as:
The construction of roads, motorways and other communications.
The construction of hard surfaces.
Cycle routes.
The construction and repair of tram tracks.
Thanks to our latest technology and sufficient number of our own qualified employees we are able to undertake your construction requirements within a short time period while still maintaining the maximum quality of work performed. Our wide portfolio of other services allow us to implement your order from A to Z with a minimum of subcontracting, ensuring we can guarantee the quality of APB - PILSEN a.s. work during all technical stages of construction.
Come to us with your specific requirements and we will propose a suitable solution for you, perfectly tailor-made. Contact us and get your construction work taken care of today.
Demolition, recycling of building materials and waste management
APB – PILSEN a.s. specialises in demolition work of all kinds. We will demolish and remove buildings of any size. We are equipped with special demolishing equipment which allow us to remove steel, reinforced concrete and mixed structures. We can remove tall buildings, chimneys and bridges.
We use the latest technology and methods in demolition, which means we can undertake even extensive demolition work at busy locations with a minimum  of restrictions for traffic and the surroundings.
In order to relieve you of worries about demolition waste, and in order to contribute to environmental protection, we will undertake the sorting, recycling and removal of building materials at the demolition site.
If you are interested in demolition work, contact us. We will be happy to answer all your questions.
Carriage of heavy and oversized cargo and transport of building materials
If you're looking for a reliable company for the carriage of heavy and oversized cargo, then you are sure to appreciate our extensive fleet of semi-trailer trucks and special carriage equipment. We can also arrange accompanying vehicles and all administration connected to the carriage. You can find out more about the carriage of heavy and oversized cargo on the Transport and carriage section.
We undertake the carriage of materials – soil, rubble, sand, gravel, asphalt using quality vehicles and very experienced drivers. We offer the carriage of building materials as an addition to our earthworks and demolition work, or as a separate service.
Ask for comprehensive service and reliable carriage. Contact us now.
Crane work and crane hire
Our mobile cranes of various sizes are always at your service. We own telescopic truck-mounted cranes and truss cranes with wheels or tracks. We will also take care of permits for crane work, ensuring occupational safety and necessary insurance.
Crane hire can include the carriage of loads to the location our vehicles are loaded.
We also offer the hire of work platforms.
Certificates
APB - PILSEN a.s. holds certificates confirming the implementation and maintenance of an integrated management system for all the above detailed services, including quality management systems in accordance with ĆSN ISO 9001:2015, an environmental management system in accordance with ČSN ISO 14001:2015 and an OHS management system in accordance with ČSN ISO 45001:2018. Bet on a reliable and open company, and contact us now.