Rehabilitation, landscaping and stripping

Rehabilitation, landscaping and stripping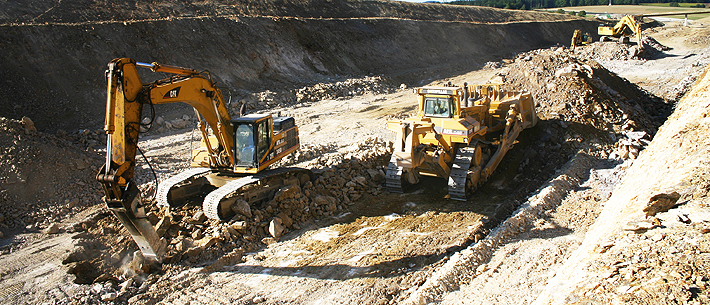 Online inquiry
We offer modern equipment and many years' experience in implementing rehabilitation and stripping work.
APB – Pilsen's equipment and machinery allow even complex and terrain-limited earthworks to be undertaken in water management construction. Get in touch with our professionals, who will be able to fulfil even your most complex requirements.
Stripping in quarries
We undertake complete stripping in quarries using attested modern equipment and well-established methods. Our wide range of equipment means that you can always be sure that we will carry out stripping work of the highest quality at any stage of mining. APB – Pilsen's stripping work includes the erection of entrance ramps and benches. Rely on an attested and fully technically equipped supplier and get your stripping without risks. Contact us now.
Flexibility, experience and safety
We undertake stripping anywhere in the Czech Republic. In addition, we can offer technological mining and transfer of materials to crushing lines, for which we are also fully technologically equipped. All activities are undertaken by trained and experienced workers who are under strict supervision. You will also appreciate that our company is founded on a high standard of occupational safety and environmental protection.  Familiarise yourself with jobs done, or just call us for more information.
Looking for something else?
We will
help you

.

Don´t hesitate to contact us.