Building construction

Building construction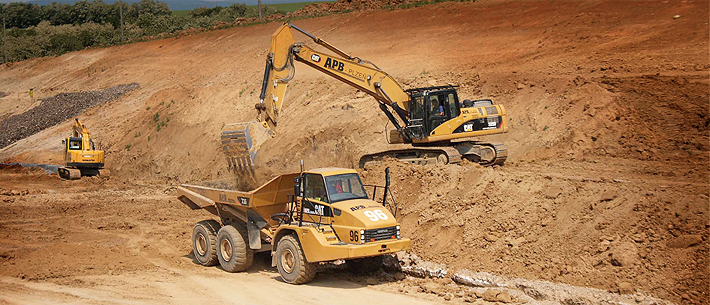 Online inquiry
We undertake complete land preparation – rough landscaping, fills, fill bodies, ditch digging including to depth. We are able to undertake earthworks even in confined conditions.
We can undertake all earthworks required for building construction using our own equipment. For you, this means the fast and high quality implementation of your job, whether it relates to earthworks for a small building or for large projects. Because we have a wide range of equipment and extensive experience with all types of construction, we can provide you with the best level of services in all respects. So don't compromise and get your earthworks done by APB – Pilsen. Your job will be undertaken scrupulously in a short time and under excellent conditions. Contact us now.
We most often provide these earthworks for building construction:
Complete      land preparation – rough landscaping.
Compacted      and reinforced fill, fill bodies.
Digging      of ditches and deep ditches.
Digging      in confined conditions.
We undertake all earthworks using our own equipment with thoroughly trained and experienced workers. Thus we can easily deal with a sudden equipment failure by using a replacement machine. In addition, we take care to follow very strict safety rules in our work. Thus you are guaranteed that all activities will take place without risk or unnecessary delay. Contact APB – Pilsen today.
Looking for something else?
We will
help you

.

Don´t hesitate to contact us.