Recycling and sorting of construction materials

Recycling and sorting of construction materials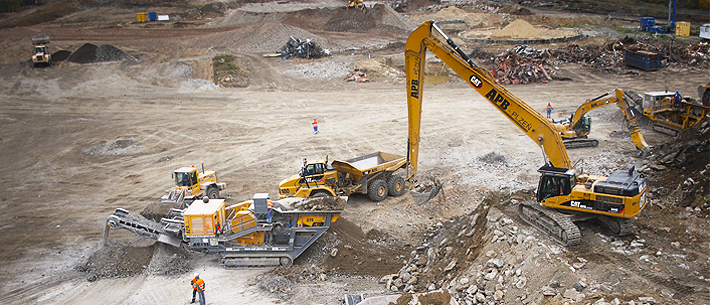 Online inquiry
We perform building waste sorting and recycling directly at the demolition site.
We will undertake and provide the sorting and recycling of building waste from our demolition or construction work for you. We crush rubble on our crushing line, which can be combined with sorting equipment. The crushed material can thus be separated into a number of different fractions.
Basic fractions:
From these basic fractions, we further sort specialised fractions: 0-32 mm, 0-63 mm, 0-16 mm, 16-32 mm, 32-63 mm. Other fractions can easily be sorted according to customer requirements.
We perform the sorting of building waste directly at the demolition site using modern, reliable equipment and experienced workers. The benefit of sorting is the option of reusing the material and selecting sellable products. Sorting and recycling building waste and materials is cost-effective and also helps reduce the burden placed by the demolition on the environment.
If you're interested in sorting, recycling or the removal of material after demolition, don't hesitate to contact us. We will give you further details and prepare an estimate for you free of charge. Contact us today.
Looking for something else?
We will
help you

.

Don´t hesitate to contact us.