Demolition of steel structures

Demolition of steel structures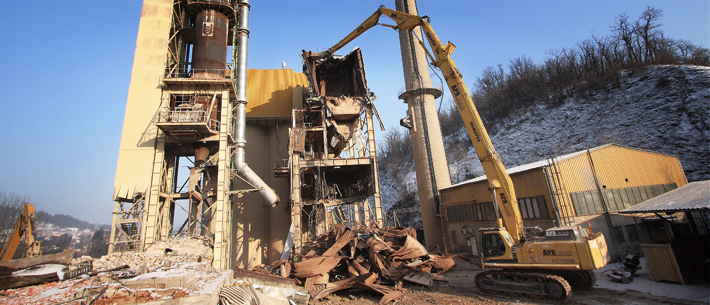 Online inquiry
We can handle the removal of steel structures of any parameters.
Need to demolish the steel structure of used constructions? Take advantage of our wide experience and special equipment, and you can be sure that all our work will be undertaken precisely the way you want and in accordance with laws in force.
We demolish steel structures using specialised demolition excavators and a wide range of add-on work tools. We have many types of hydraulic shears which can cut through steel girders up to 70 cm thick. In the hands of our experienced staff, our machines are a reliable solution for the demolition of any steel structure.
Before beginning demolition of steel structures, we prepare a detailed work plan including dealing with the resultant waste and the removal of iron for recycling. We adjust iron parts to the required dimensions and take them to the required place. We demolish iron structures fast and we leave the location in the required condition. You can thus forget worries about landscaping after demolition.
Contact us now to get further information on the demolition of steel structures
Looking for something else?
We will
help you

.

Don´t hesitate to contact us.