Convoys for wind turbines

Convoys for wind turbines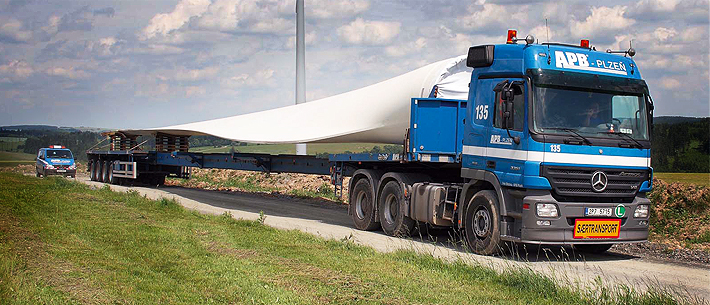 Online inquiry
We organise vehicle convoys to transport parts for the construction of wind turbines.
We have special semi-trailers which can be used for carrying wind turbine components. These trailers can be put together into a number of convoys. Each convoy can carry the complete equipment needed for construction of wind turbines.
We can arrange for the carriage of up to three whole wind turbines at once. According to turbine size, the convoy is made up of various numbers of sets for the carriage of the necessary number of tubes, gondolas, generator and rotor. We have extensive experience of carrying wind turbines, meaning we can offer you a complete service – from preparation of access roads and earth works, through foundation completion right up to crane work during final assembly.
For further information on the carriage of wind turbines, do not hesitate to contact us.
Looking for something else?
We will
help you

.

Don´t hesitate to contact us.