Telescopic cranes

Telescopic cranes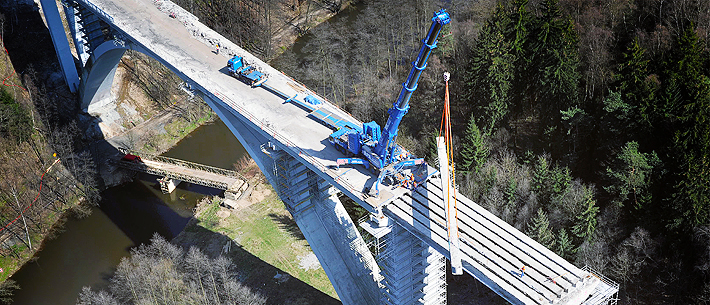 Online inquiry
We offer telescopic mobile cranes with load capacity of 30-500 tons.
For jobs in rural and urban areas, telescopic cranes have been shown to be the most suitable type. These wheeled truck-mounted cranes have excellent mobility, can carry heavy weights and can handle loads in extensive ways. They can also be quickly and securely set up, even in terrain which is not flat. Our telescopic truck-mounted cranes with loads of up to 30-500 tons are available to you. This means you can easily select a crane with the load capacity which is most suitable for your job.
You can use telescopic cranes on building sites, in repairs, disassembling, demolitions and other activities. Look through our references, or order crane work now.
Quality machines and experienced workers
Every telescopic crane we use bears the APB-Pilsen logo. This is your guarantee of advanced technology in excellent condition, plus highly qualified operators. We have a lot of experience of crane work, which we can now put to use to your benefit. Contact us to get further information about crane work.
Looking for something else?
We will
help you

.

Don´t hesitate to contact us.